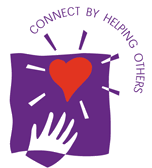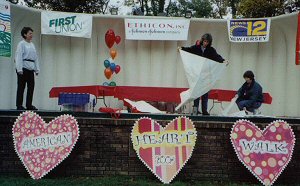 Do you collect any membership dues?
No, not at this time. We do accept optional donations from members to defray costs.

I have a very busy schedule. How much volunteer work do you expect me to do?
We have very different kinds of projects. There is something for everybody. Usually, you only need to sign up for a couple of hours at a time. But if you sign up, we ask you to stay committed to the schedule because the project coordiator and the organization are counting on you.

I may not be able to come to every meeting; how will I learn about possible projects?
Check out this website; all volunteer projects will be updated regularly. However, attending the meetings is a good way to get to know other people and to learn more about the projects. The project coordiators will always be happy to answer all your questions.

What age group are the members?
Most members are 30 years and older.

What is the ratio between men and women?
At this point we don't have accurate statistics but we are looking into ways to gain more information on this issue.

I know a Non-Profit-Organization that needs help with an event; who should I contact?
Send an e-mail to events_hc@singlevolunteers.org, with a short description of the requested work and someone will contact you right away.